Does it get much better than firing up the barbeque on a warm night as the sun goes down? Crack open an ice-cold beer and grill up the perfect steak or sausages. All while surrounded by the good company of family and friends.
The only thing to stop it being perfect is that often, there isn't enough light. You're left to struggle in near darkness. Sound familiar? That's because most barbeques are too far away from outdoor lighting.
Luckily there is a solution, LED barbeque lights! Let's take a look at how to choose the best outdoor barbeque lights in 2019.
What Is A Barbeque Light?
An outdoor barbeque light doesn't only light up your cooking area. It also provides safety to both you and your guests. It will keep you from burning yourself or the food.
There are different types of BBQ lights, some attach to either the handle or shelf of your barbeque or right beside it. A BBQ light provides the right amount of light for the cooking area. Outdoor barbeque lights were invented to solve a problem which has caused many years of frustration for cooks.
Are you throwing a party? A barbeque light lets you keep on cooking all night while keeping the good times and happy vibes flowing.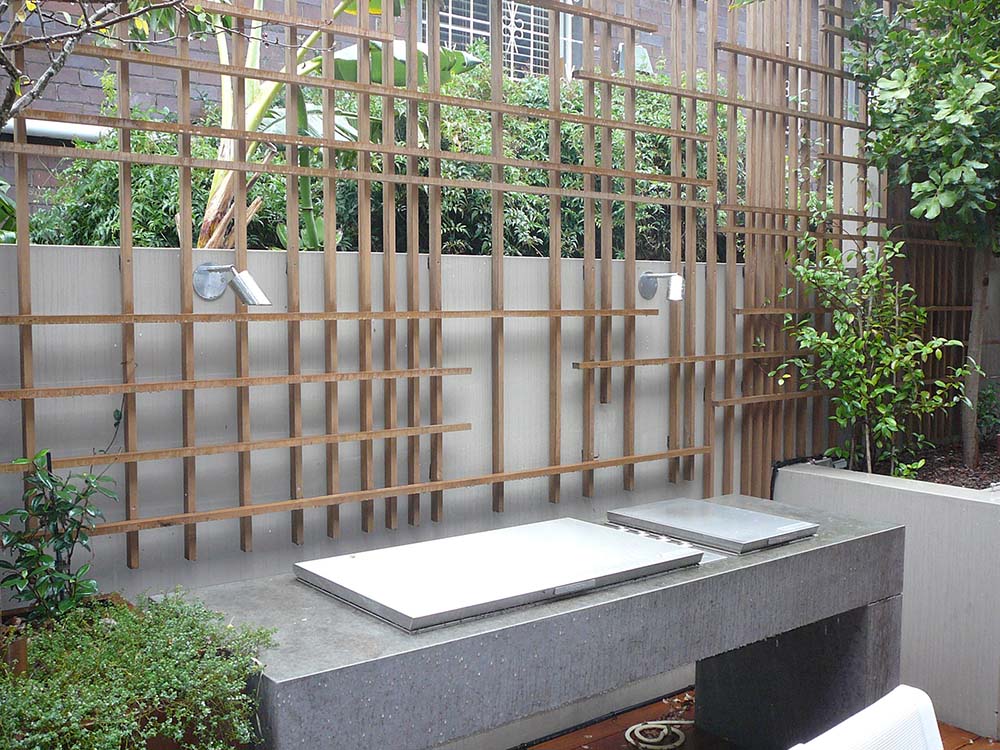 When To Use Outdoor Barbeque Lights
Anytime you grill at night, there is a higher chance you might under-cook or burn your food. This happens to even the best chefs due to not being able to see what you are cooking.
Smoking needs to heat with hot coals which are located a distance away from the meat, while grilling uses a high heat. Both of these barbeque techniques need you to pay close attention to the coals and where you place the meat.
Most outdoor lighting has safety in mind and wasn't designed to be so close to your barbie, so having the correct placing of lights is important. By using an outdoor barbeque light, you can prepare your meat and veggies how you like them. You no longer need to worry about underdone or overcooked food.
Light makes it easy to check on food while it is cooking. They really are the perfect accessory for any outdoor barbeque in 2019.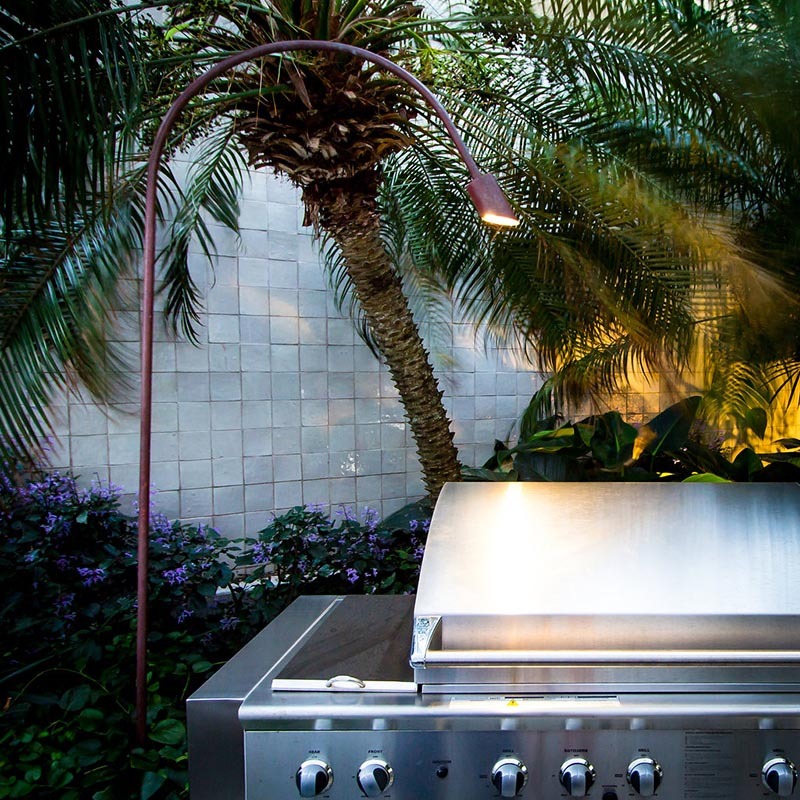 Features To Look For In Outdoor Barbeque Lights
You should make sure that outdoor barbeque lights have the following features:
The measurement used for lights is lumens. It's recommended to choose a light with at least 100 lumens. What if manufacturers don't specify lumens? Then you should be okay with outdoor barbeque lights with at least three LEDs. Generally, the more LEDs, the brighter the light will be.
The light focuses on the BBQ cooking area
There should be no obstructions to the light, and it should light the entire surface.
The barbeque lights should be weatherproof and heat resistant
High-quality BBQ lights should be heat resistant. This lets you position them close to the barbeque. They should also be weatherproof so that they can withstand all the elements.
Types of Outdoor Barbeque Lights
There are three kinds of outdoor barbeque lights, mounted lights, pole lights and handle lights.
Let's take a look at the difference between them.
These lights are mounted onto a pole which is then installed near the barbeque. They provide the most light, and are able to be easily moved and customised.
Best for: when your barbeque doesn't have a shelf, or if you want to use them for multi-purposes.
Mounted outdoor lights attach to a shelf. They are the best option if you want to light a larger area of the barbeque, and have a secure and stable space to mount the light to.
Best for: When you want a dedicated BBQ light which can attach to an existing shelf.
Handle mounted lights attach directly to the barbeque handle, and provide a more portable lighting solution. They usually work by attaching a clamp around the handle and then tightening it with a screw.
Best for: when you need a portable lighting solution, such as when camping.
Best Outdoor Barbeque Lights
Bondilights offers high-quality outdoor lights for your barbeque and ensures you cook your food to perfection. Let's take a look at the options.
This fully customisable curved LED pole light provides dazzling light which is compatible with almost every BBQ.
Finishes: Solid Copper & 316 Marine Grade Stainless Steel
Light Colour Options: Cool White or Warm White.
Height: 2.4 meters
Weatherproof: Yes
The Bondilights Led Pole light stands at 2.4 meters high. You can fully customise both the height and the curve of the pole. This lets you get the exact right lighting for your barbeque.
The Warm white colour provides the perfect tone for checking on your meat. It ensures that your food is cooked to perfection.
The LED pole light's finish is premium quality acrylic. It provides lighting under all weather conditions.
The light is easy to install and easy to move. This means it provides incredible flexibility and can serve as a dual-purpose light. You can also use the light for driveways, paths, steps, gardens, or lawns. Then it can be quickly moved into position when you fire up the barbie.
The LED light is energy efficient. There are no globes to replace, and it is built to last up to 80,000 hours (over nine years if left on 24/7).
Finishes: Solid Copper and 316 Marine Grade Stainless Steel.
Light Colour Options: Cool White or Warm White
Sizes: 3 different sizes, ranging from 70 to 110mm light size   
Weatherproof: Yes
The Bondilights LED Pivot Light is mounted on a swivel arm and attached to a round fixing plate. It can be installed on a post or wall and gives you complete flexibility for where to aim the light.
You can also customise the pivot arm length to give you total flexibility. Besides barbeques, it works well for lighting posts and walls.
The weatherproof premium quality acrylic finish is made to last in all weather conditions. It is non-corrosive and has no condensation.
The LED pivot light also doesn't emit UV and keeps nasty bugs and insects away. The ambient light is energy-efficient and lasts 80,000+ hours.
Do you have any questions about picking the best outdoor barbeque light for your home? Bondilights is here to help. Contact us on 1300 384 860 to speak to one of our friendly and experienced lighting experts. Or, you can contact us online.