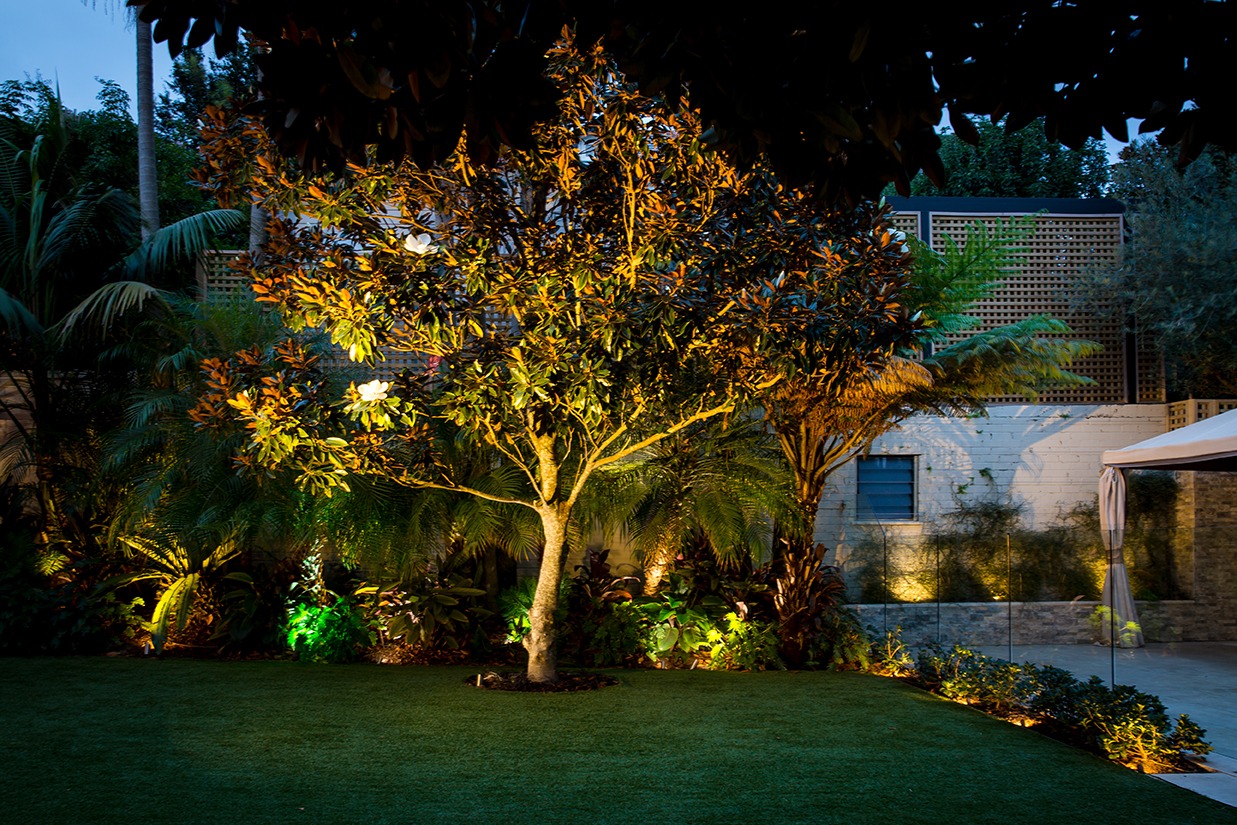 For many people, enjoying a cup of hot chocolate amidst the beauty of plants and landscape of their garden is the ultimate bliss. But, without attractive garden lighting, you cannot capture that bliss. Lights arranged creatively and at the right spots make your garden a heavenly place to be after dusk.
Your garden gets grace through illumination. However, the trick is to use the right kind of lighting to transform your landscape into a dramatic place with dancing silhouettes and beautiful scenery. Things like glass oil lanterns add a dash of glitter to your garden during the day and make it shine radiantly during the night.
The benefit of landscape lights is that it gives the pool, fountains, plants, and pathways a subtle glow, along with a shadowy charm.
Benefits of Garden Lighting
Garden lighting is one of the most important elements of your garden. And it not only enhances the beauty of your favorite place, but also makes it safer. A properly lit garden is easier to walk by, as you can clearly make out the pathways, steps, patios, and other elements of the garden during night.
It also adds to the security of your home; thieves would not usually dare to enter a home that has a glowing garden. To make garden lighting absolute safe, you must use lights that are certified for outdoors use. This means that they are weatherproof.
Ways To Light Up Your Garden
Flood lighting involves a broad and bright light beam that illuminates a larger area. Although it is bright, it creates striking silhouettes that make your garden look inviting.
Spot lighting is not used commonly. Whenever used, it is used to light big plants, trees, large sculptures, and other architecture in the garden.
Uplighting is a popular way to light up the garden trees, walls, and various statues.
Down lighting is an imitation of natural light. The lightings are fixed overhead with the light falling directly from above.
Moon lighting is used to render a dramatic effect to the garden. It is done by fixing lighting high above so that when the light falls, it produces a moonlit effect.
Shadowing is a type of garden lighting that creates the most magical effect on a garden. It needs surfaces like lawns or walls or strong plants to place the fixtures.
Accent lighting is done through small fixtures. They are fixed near the ground. They illuminate the garden in a subtle manner and are mostly used to decorate various garden spots.
Spread lighting involves the use of wide beam angles. They illuminate big features of the garden such as the lawn, fountain area, flowerbeds, borders, patios, and others. Such lighting makes evening or night walks in the garden a pleasure.
Cross lighting technique is used to highlight particular elements of a garden such as urn, statue, bonsai, archway, and others.
Silhouette garden lighting outlines the trees, archways, and other elements creating a spectacular view.
So, gear up your garden lights. And yes, remember to use solar lights. They are the latest trend.
Solar Garden Lights
Choosing and using solar garden lights should be fairly easy. The choice begins with awareness: what are the kinds of solar garden lights. Being aware of the various types of solar garden lights gives you the information you need in making that choice such as what style or design do you want to have for your garden or what sort of lighting capacity are you interested in.
There are three main types of solar garden lights, and to choose which type is best suited for your garden, you should know these.
Path lights are solar-powered garden lights that are usually mounted on poles like your classic lamp post. Sometimes, they are partly buried on pathways or placed underground to light up dark walkways and bricked paths. Like all other solar garden lights, path lights require no wiring or electrical installation.
Accent lights, on the other hand, are more for embellishment purposes. They are known for their stylish look and varied designs. With special materials that create themes for your garden, accent lights can sit around your garden looking like the average decor while their batteries are recharged. And at night, you will have stylish lights that emit that soft, diffused glow which gives your garden an over-all dreamlike theme.
Choosing and using solar garden lights is a task that will undoubtedly ensure this particular setting in your garden.
Spotlights are solar garden lights that are known more for their use in focused lighting rather than in general lighting or decorative purposes. It works like your regular electricity-powered spotlight. Aim it at something, and let there be light! The only difference is, this brand of spotlight gets its power directly from the sun.
Once you have chosen the kind of solar garden lights you want, you must now be familiar with the proper ways of using solar garden lights. Because solar garden lights depend entirely on the sun for their performance, you must always make sure that your garden lights are located in places which receive the most amount of direct sunlight.
These lights are portable and you may relocate them anywhere you want in your garden, provided that they receive the sunlight they need to recharge their batteries. Choosing and using solar garden lights is ideal, especially if you want your garden to be as close to natural as possible. After all, nothing comes close to nature than the use of good, old solar energy.
Article Source: http://EzineArticles.com/
Our Landscape Lighting Products: