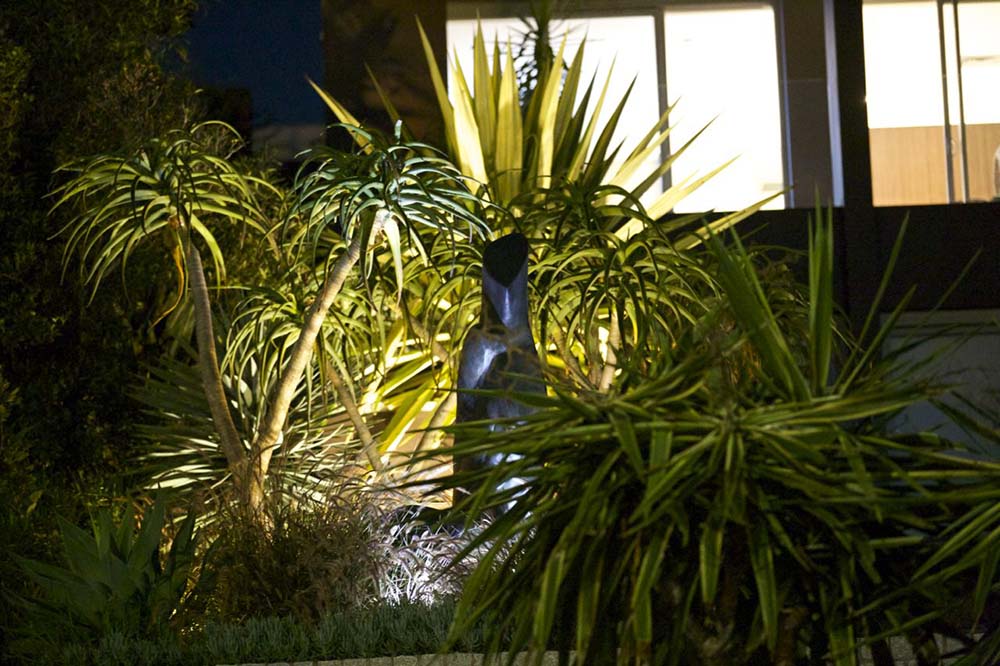 If you have been looking into a new lighting system for your home, you've likely come across a fair bit in the world of LED downlights. They are becoming increasingly more popular as they offer efficient and long-lasting lighting perfect for both household and workplace use. 
Outdoor LED Downlights fall into the same category, and while they cost a little bit more to purchase, you will save that money and moreover the lifetime of the light. This is not only thanks to the energy they save but also their long-lasting durability.
Bondilights are experts when it comes to all types of LED lighting. This versatile lighting option offers a range of advantages when compared to traditional lighting, let's have a look at some of them below.
The savings that come with a long lighting lifespan
As we mentioned above, Outdoor LED Downlights are more expensive to purchase upfront. This often puts people off using them, but what many fail to realise is the dollar savings on their utility bill compared to standard bulbs.
The significant difference in power usage and replacement costs make LEDs a far more cost-effective lighting option in the long term, more than justifying the initial expense.
Outdoor LED downlights have an average lifespan of 50,000 hours, with some particular brands offering up to nearly double that.
This means if your light is on for eight hours each day, it should last for seventeen years. This is roughly five times longer than fluorescent lighting and a huge thirty times longer than incandescent variants.
A greener energy option
It's not all about the money! Lighting makes up around 10% of electricity usage in Australian households, and 40% in commercial usage. Another huge advantage of LED lighting's energy efficiency and longevity is the lowering of these figures.
Incandescent bulbs chew through the energy, which is why switching to the LED option you can significantly cut down the amount of energy your home or workplace pulls from the grid.
Being even greener still
The advantages of the environment do not stop there. The more we can save resources, the easier it is to build a better environmental future. Switching to outdoor LED downlights assists in these efforts as they produce less CO2 emissions due to the smaller amounts of energy that they require. 
They also reduce your contribution to the landfill as you won't be replacing them as often and throwing out the old bulbs. Outdoor LED downlights are also 100% recyclable.
The production of one LED bulb is the equivalent of saving the material and production of up to twenty-five incandescent light bulbs.
Finally, LED downlights do not contain mercury, which lessens any potential health risks and allowing for a more straightforward cleanup process should one break. 
Increasing your outdoor design options
By including the use of Outdoor LED downlights and their broad usability, you increase the design options for your space. Outdoor LED downlights are highly versatile with many styles on offer.
They can be subtle, or more of a feature in the design, and you will very easily be able to find a light design that works well with whatever aesthetic you are aiming for.
You can also find LED lighting in a range of colour temperatures to customise the feel of your space. As an example, you can opt for warm white for a comfortable and cozy feel or cool white for a well-lit and luminous environment.
Another advantage of LED is the ability to customise your space with advanced lighting controls and smart lighting. Outdoor LED downlights can dim or brighten to match the mood or event you are holding.
You can also find LED bulbs in various sizes and shapes meaning you can install standard light bulbs, spotlights or even candles to work with your setting.
A low maintenance lighting option
As your outdoor LED lights will last a lot longer than standard bulbs, you won't have to worry about changing them as often which lessens the time and effort that you need to put into your lighting.
Your outdoor LED bulbs will last for many years, meaning the hassle of frequently replacing and purchasing standard bulbs is no more.
Are you ready to make the switch to outdoor LED downlights?
If the lower cost and energy-efficiency of outdoor LED downlighting has convinced you to switch, the next step is the fun part. As the pioneers in all forms of LED lighting, Bondilights can help ensure you find the right outdoor LED downlights and lighting solutions for your space.
As outdoor lighting specialists, we can make product and design recommendations detailing the best models in our selection for your situation. We can also provide helpful advice in terms of layout and the number of lights that will work best for the aesthetic and feel you are aiming for. 
We fly the flag for a range of LED lights as we believe they are the better option for everyone. The points above prove this, and we have seen how beneficial they can be upon application. Along with being less expensive to run and more durable, their long-lasting nature is good news for both our customers and the environment, which is something we take very seriously. 
Speak to the expert team at Bondilights today and explain your requirements. We'll apply our in-depth expertise and wide range of stock of the highest quality of LED lights available to get the solution that works best for you. We even provide an easy installation process so you can rely on us for all your lighting needs!
Speak to our friendly team today about our hassle-free system and let's set-up an outdoor area that you'll want to spend all of your time in today.