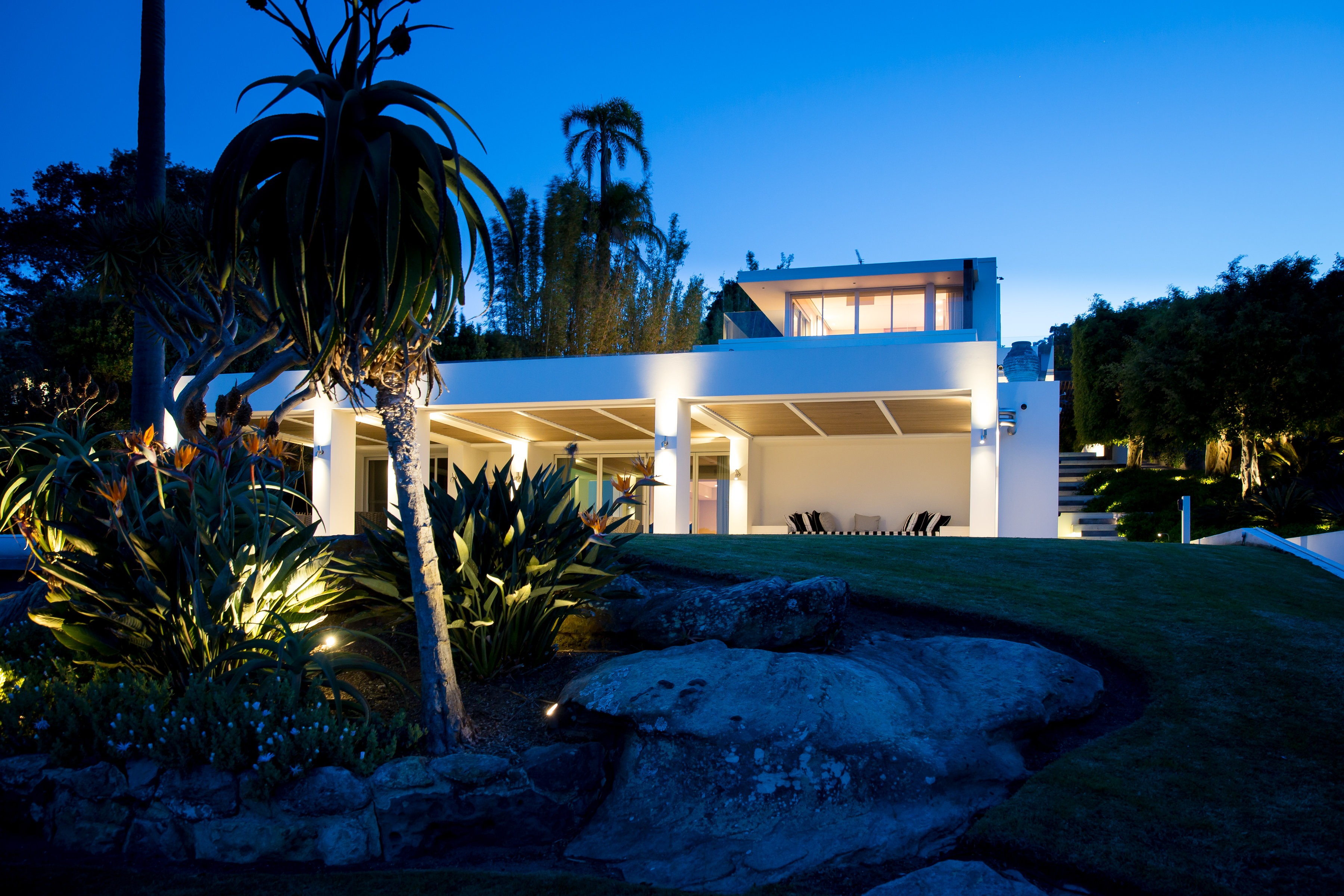 Why do you need outdoor lighting to be smart? Well, if you're asking, there are many reasons.
Smart lighting can set a mood and bring warmth and depth to an otherwise dreary and tired space, adding layers and texture with a range of shadows and lit areas.
And, of course, having adequate lighting means safety. You don't want you or a family member to trip and fall over because of a poorly lit area. Smart outdoor lighting can create safer and brighter areas by using LED lighting technology.
But you still might ask yourself, "How is that different to normal lighting"? The difference is that it is powered by the control of a button or even your voice.
Smart lighting is designed to make life easier, safer and friendlier on the environment.
Here at Bondilights, we know everything about smart lighting. From wall and landscape lighting to garden lighting, we have a lighting solution to brighten up and add texture to your outdoor space.
This article will tell you everything you need to know about smart outdoor lighting and how Bondilights range of lighting can help bring new life into your outdoor space.
What Is Smart Outdoor Lighting?
Smart outdoor lighting is an intelligent, tech-based solution to an age-old problem – lighting. However, the difference between smart and conventional lighting is that you have more flexibility and control over how the lights are used.
The beauty and convenience of smart lighting are that they are managed using motion sensors, handheld devices like your smartphone or tablet, or even voice commands. It removes the thought of turning on and off lights so you can focus on other things.
Smart lighting in an outdoor setting can transform spaces. You can choose from a range of bulbs, lighting panels and LED lighting strips to achieve the right balance of warmth and texture.
How Does Smart Outdoor Lighting Work?
Smart outdoor lighting is similar to many other forms of smart technology you may already be familiar with. The lights are controlled using a device connected to either WiFi or a proprietary wireless system connected to a processing hub. You won't need to get up and turn a light switch on or off ever again!
Professionals installing your smart lighting can activate the lights in several intelligent ways. From motion, timing schedules, darkness sensors, or even through a wall-mounted smart panel so that you can control the atmosphere of your outdoor lighting.
Importantly, smart lighting solutions reduce the level of energy waste. As you might know, it's easy to forget to turn off a light switch, and it could be hours or even days when it is left on, consuming power and adding to the cost of your electricity bills. Smart technology takes this problem away, saving you money and reducing the waste of natural resources.
Things to Think About When Considering Smart Outdoor Lighting
Smart outdoor lighting is a sound investment. From a safety viewpoint, smart lighting can improve the safety and security of your outdoor space, avoiding hazards and notifying you of any abnormal activity in your house.
Our strong recommendation is to avoid setting up smart outdoor lighting by yourself. If you want an optimised lighting setup, it's best to consult with professionals who understand the ins and out of smart lighting technology so that you can get the result you are looking for.
Bondilights Smart Outdoor Lighting Range
In 2006 Bondilights released the unique plug-and-play system to drive our LED lights. Every part of the light system, from the timer sensor and remote to the light fitting, was simple to construct with the plug-and-play functionality. Coupled with these exceptional features, we stand apart as one of the leading lighting companies in the world today.
Our technology and design afford easy installation and the ability to quickly change and create the desired lighting effect, making our products fully customisable.
Our range of smart outdoor lighting consumes very little energy, meaning that from a cost standpoint, they will be a more energy-efficient way to light up your backyard than conventional lighting options.
But it doesn't stop there. Our lights are made with marine-grade stainless steel or solid copper, which are non-corrosive materials, so your lighting can weather any storm. Our lights will be perfect in these conditions if you live in a coastal area.
Other great benefits of our range include:
Lighting for 80,000+ hours or over 30 years
No globes to change
Stylish and modern design
Made from non-hazardous materials, like lead or mercury.
Do not create heat or attract bugs as they don't emit UV or infrared light.
But most importantly, and something we're proud of, is that all of our products are designed and built in Australia, focusing on minimising our environmental impact.
Our range of smart outdoor lights means you can light up your backyard knowing that your environmental impact will significantly reduce.
Related Posts:
Why Choose Bondilights for Your Smart Outdoor Lighting?
Bondilights started over Fifteen years ago; from the start, we've always been a pioneer in the  LED landscape lighting space. Fifteen years later, we're still leading the way by innovating our products with 'best-of-breed' technology.
Our primary objective was to design, manufacture and market quality Australian LED lights for the outdoors as an alternative to the traditional halogen garden lights.
Bondilights are Sydney's garden and landscape lighting specialists, and we understand the negative environmental impacts that certain types of lighting use. Being a wholly Australian-owned and Australian-made business that has control of the design and production process means that we know what goes into our products, so we can make them safer and less hazardous to the earth.
We take great pride in what we do to bring a great range of quality lighting products to the market that is more environmentally friendly than many other outdoor lighting options.
So if you're looking for smart wall lighting, gardening lighting, or any custom outdoor lighting installation to brighten up your home, talk to us at Bondilights for expert lighting advice. (Phone: 1300 384 860, Email: sales@bondilights.com.au, Text: 0482 076 739)