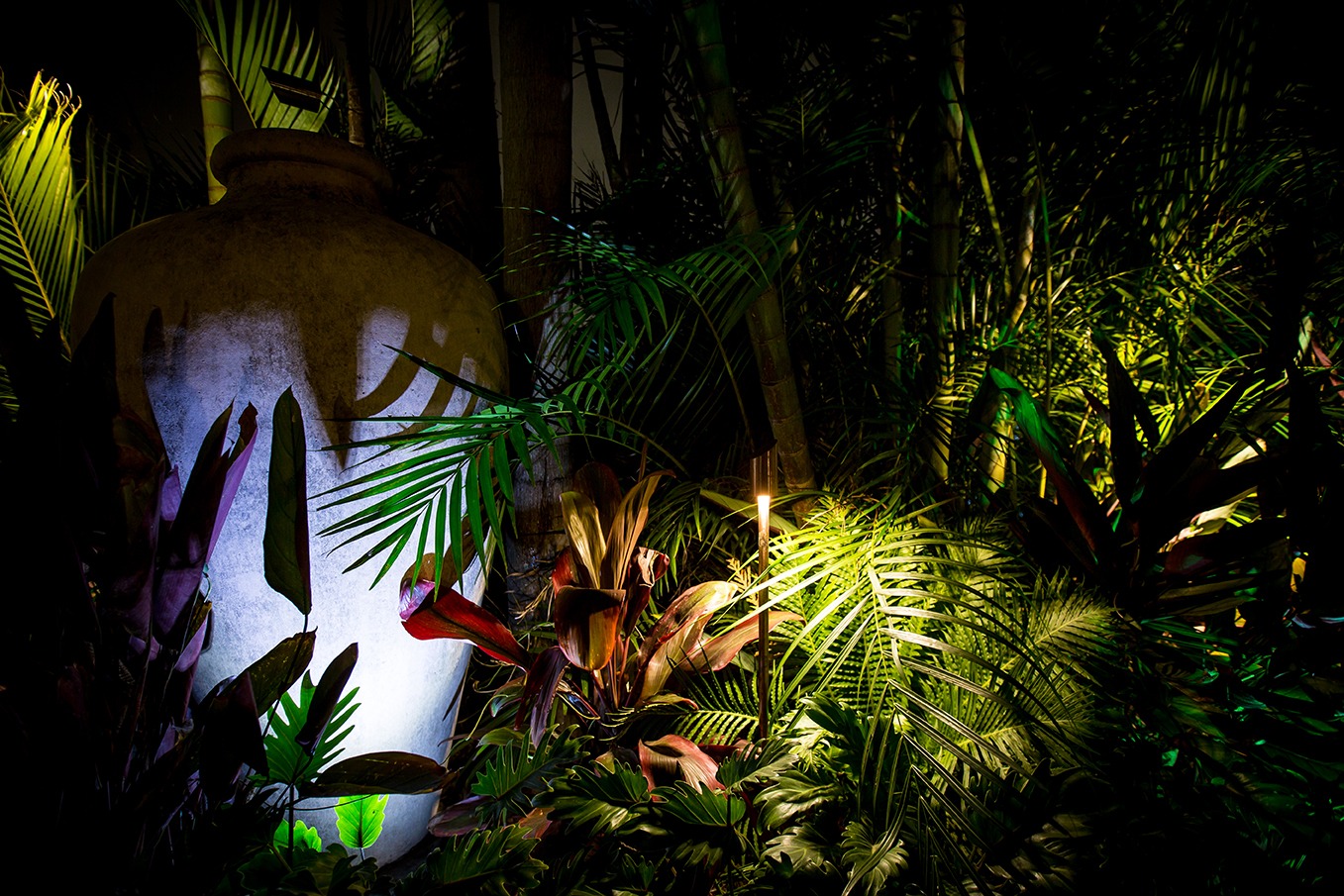 Picture your garden at night with no lights. It is neither safe nor appealing. Now picture it with led lights for garden. It paints a whole new scene, one that is mysterious, intriguing and exciting. But you need just the right amount of light to set the scene. Too much and your feature elements are lost. Too little and you might find yourself stumbling over plants and rocks.
Creating the perfect look is simply a matter of choosing the right LED lights for garden and knowing where to place them. And there is a myriad of ways to do this. Whether you prefer a sprinkling of lights or a series of glowing pools, there is an LED lighting solution for you.
Now, let's take a look at some of these solutions. 
LED Lights for Trees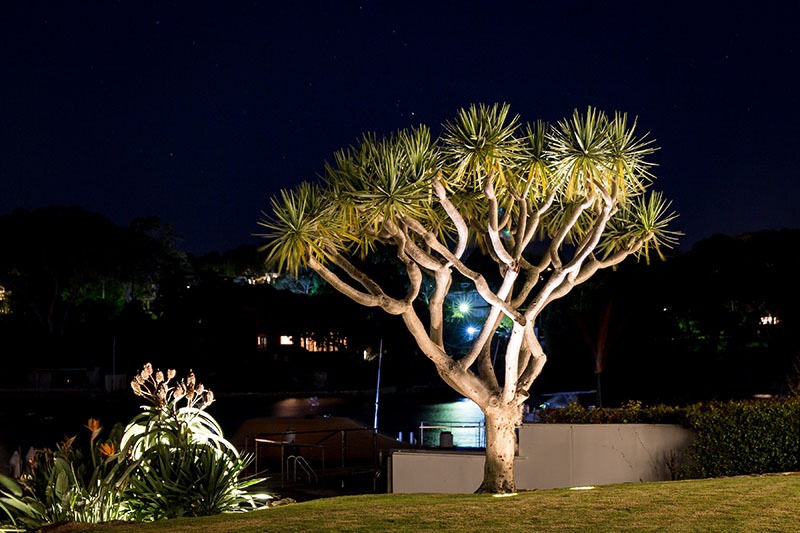 You have a majestic mature tree that you want to draw attention to. What better way to do this than with one of Bondilights LED garden spike lights? Available in copper and stainless steel these LED lights will create a magical look not only for your tree but plants too. The contrast of light and shadow through plants, foliage and bark conjures up a stunning image of mystery and calm.
Place the LED lights for garden at the base of the trunk or foliage to emphasise the tree's curves and edges. No matter the size of your garden, whether you have a modest backyard, small terrace area or both, you can get creative with Bondlilights LED lights. They work well across most gardens and styles. 
Think outside the box and give your trees that extra wow factor by placing LED lights for garden at the front and back of your garden. This will also create a sense of depth. And if your garden isn't blessed with a mature tree, there are so many others that you can make the focal point.
Take the palm tree, for example. Placing LED garden spike lights below the trunk will produce dramatic effects, drawing the eye to its textured trunk and statuesque leaves. Gum trees are stunning when lit up. In their twisted and sinewy beauty, LED lights can bring them to life.
Even bamboo plants placed strategically along a wall can offer the perfect textural feature when you use soft lighting to accentuate their length.
LED Lights for Steps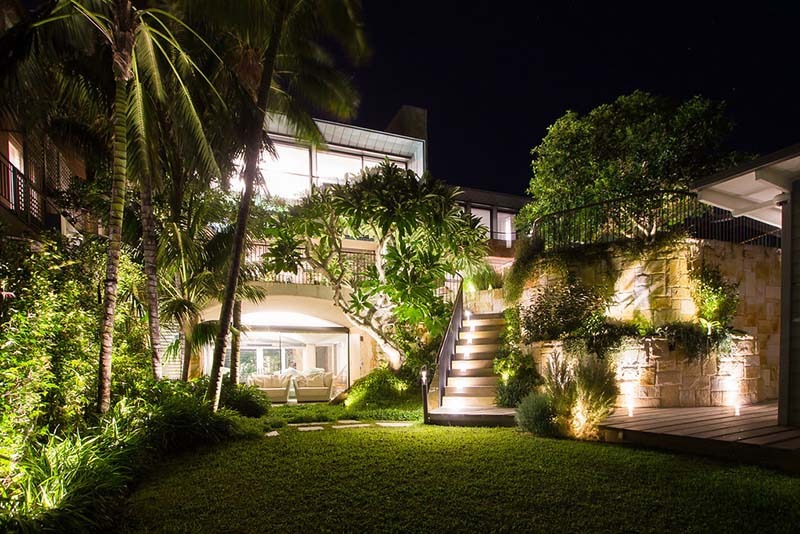 Let's be honest, LED lights for steps at night are basically a necessity. Steps lead you towards the front or back door and help ensure you don't trip or fall. Make the right aesthetic choice by opting for LED lights that work well with your other outdoor features.
Bondlights offers a large range of LED lights for steps in copper and stainless steel that would suit all aesthetics and add a sense of safety and warmth. And keep in mind that stair lights not only focus attention on the entrance, but they can accentuate surrounding features and foliage.
LED Lights for Paths
As with LED lighting for steps, LED lights for paths is crucial. You want to be able to walk safely through your garden at night without stumbling over any stones or plants. With Bondlights outdoor path lighting you will be able to move easily around your garden at night.
Providing a delightful glow across the ground they will highlight plants and other features while pointing you in the right direction. 
Does your path lead to a shed? Bondilights even has LED lights for garden shed. Be rest assured that your LED lights can be left on all night without the need to replace them. There are no LED bulbs for garden lights! Their simple design complements any garden.
If it is a contemporary design you are working with, the LED bollard slim in stainless steel might be just the fixture. It delivers an incredible wash of light over the path and surrounding foliage.
LED Lighting for Walls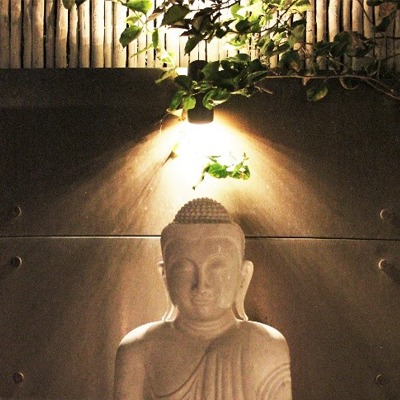 LED lighting on walls can be a powerful visual tool in any garden if done correctly. Do you have intriguing sculptural shapes or lines? Emphasise these at night with a Bondilights LED cube which can be positioned both up and down. They are incredibly effective in a contemporary-style garden.
While LED lights for walls deliver a slick clean look, they can toss any faults or deterioration into sharp focus. So, before you decide where you want to position your lights consider whether any walls or features need restoring before they are thrown into the limelight.
Really want to set the scene with wall LED lights for the garden? For it to work well, consider sharp, oversized and striking plants, and choose your background wall wisely. Stone, rendered and reclaimed brick walls are highly effective. The lighting will emphasise their colour, texture and pattern.
LED Strip Lights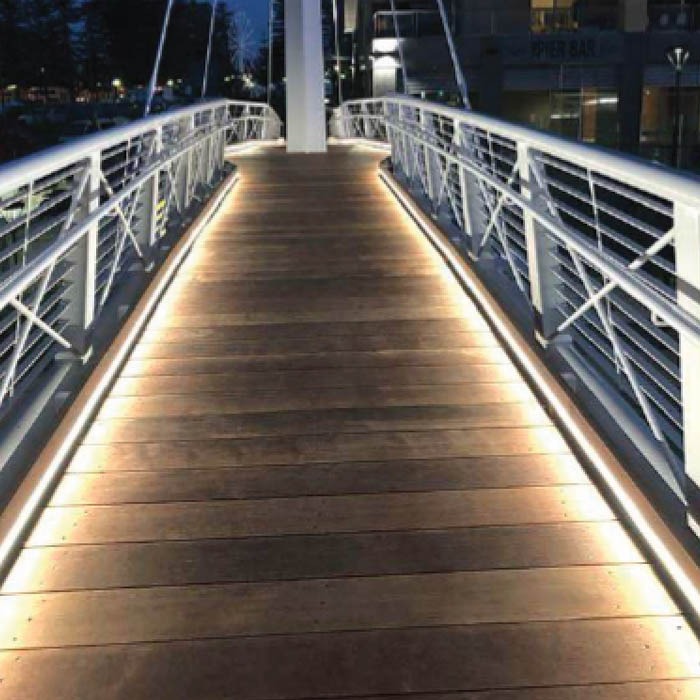 Bring out the mood in your garden with Bondlights LED strip lights. Low maintenance, long-lasting and energy efficient, our LED strip lights can light up any space – around the pool, outlining planters and so much more.
They are perfect for giving you a visually striking effect. Light up that abandoned bench or create a magical ambience around the garden pond. Plus, you will have bright light for many years to come with LED lighting.
Transform your garden with Bondilights
Transform your night-time landscape with Bondilights LED lighting using these simple yet essential lighting options. Not sure what, how many or where to place your LED lights? Bondlights can help.
Pioneers in LED lighting, our experts will guide you all the way, advising the best lighting for your landscape while taking your desired design options into account. We will tailor our innovative technology and fixtures to suit your garden.
Contact Bondilights today for a garden that will impress your guests and make your day and night!